About Us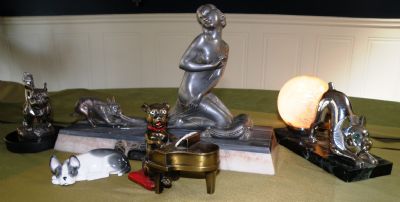 Firstly, thank you for visiting our website. We have some great French Bulldogs... and sometimes puppies for sale. We breed once a year, usually keep most puppies until we decide who the next show candidate is.
Our puppies are 3 months of age and some older before they are placed into their new homes. In any litter it can be expected that not all puppies will be of show quality. These puppies are sold on a limited pet register, not for breeding. It's the new owners responsibility to de-sex the puppy at a recommended age, for the puppies health and well being.
Our puppies, leading up to this time are very well socialised with dogs of all ages and small children. Parents need to supervise children around dogs at all times. Frenchie babies are small at 3 months and mustn't be frightened.
Lem and I have a licensed premises, for the keeping and breeding of frenchies here at Oui Oui. We have 28 years experience of caring and raising healthy well socialised dogs.
We have now opened up our home to offer suitable and safe boarding for frenchies when their owners need to go away. These frenchies are welcome to bring along their home companion dog for their visit with us. Oui Oui has quite a few regulars now and all visitors come to us by referrals from other owners. Lem and I don't advertise.
During the past 14 years we have been successfully campaigning French Bulldogs around the Queensland and interstate dog show circuit, from our Ouioui kennels and the Pendragan, Daccord kennels of Sydney. These French Bulldogs have become the backbone of our current show and breeding programme here in Queensland.
Our dogs have been consistently awarded Best Of Breed and In Show awards by international, interstate and local Judges.
We look forward to getting back into the ring as we have some great prospects for showing. Time is the biggest restraint of late. We are so popular as a facility for boarding frenchies it has become our undoing.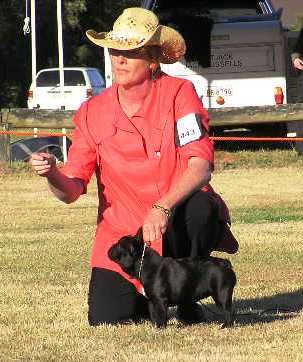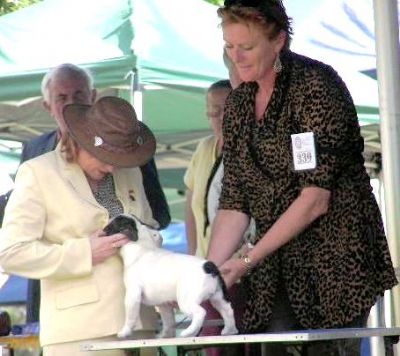 With lineage from the best imported lines, our French Bulldogs are sound examples of type and health. All our breeding dogs and bitches have their spine and hips x-rayed to assess their suitability for breeding and a full DNA profile for genetic diseases.
We don't have puppies available all the time. Please contact us to see when we are breeding next.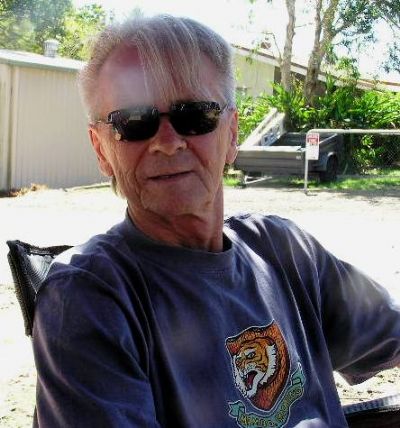 Members of
Dogs Qld
Kind regards
Jenni & Lem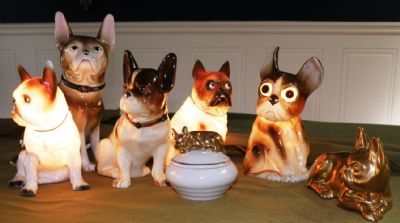 By the way, we hope you enjoy our French Bulldog collectables as much as we do.
Sorry there not for sale.
Contact Details
Jenni Cameron & Lem Awdjew
Brisbane Valley-Brisbane, QLD, Australia
Email :
[email protected]