About Us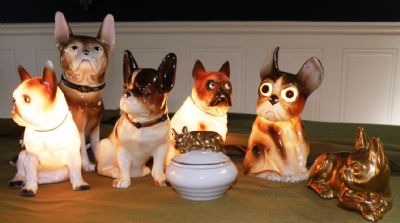 Firstly, great that you have found us. We have some lovely French Bulldogs... and occasionally puppies for sale.
We always offer a full refund on return of the puppy if you are not satisfied.
In any litter it can be expected that not all puppies will be of show quality. These puppies are sold on a limited pet register, not for breeding. It's the new owners responsibility to de-sex the puppy at a recommended age, for the puppies health and well being.
Our puppies, leading up to this time are very well socialised with dogs of all ages and small children. Parents still need to supervise children around dogs at all times.
I never rehome any of our girls for further breeding after their breeding cycle has finished with us.
Adults girls that we have desexed may be re homed to select homes.
Our family of dogs reside in licensed premises with the Somerset council, for the keeping and breeding of frenchies. We have over 33 years experience of caring and raising healthy well socialised dogs all registered with Dogs Qld.
We have now opened up our home to offer suitable and safe boarding for frenchies when their owners need to go away. These frenchies are welcome to bring along their home companion dog for their visit with us. Oui Oui (yes yes) has quite a few regulars now and all visitors come to us by referrals from other owners.
We have successfully campaigned French Bulldogs around the Queensland and interstate dog show circuit, from our Ouioui (yes yes) kennels. We started showing with frenchies bred by other kennels here in Australia and titled most that we purchased.
Our dogs have been awarded many Best Of Breed and In Show awards by international, interstate and local Judges.
We started with these babies/adults.
---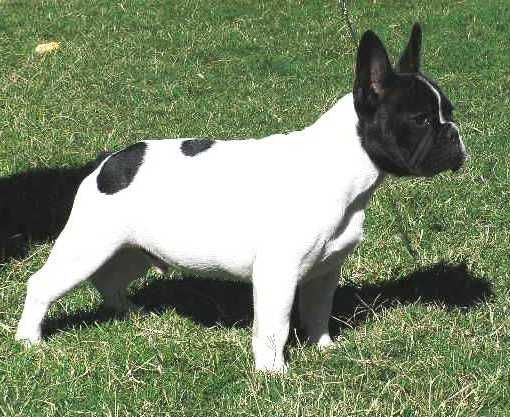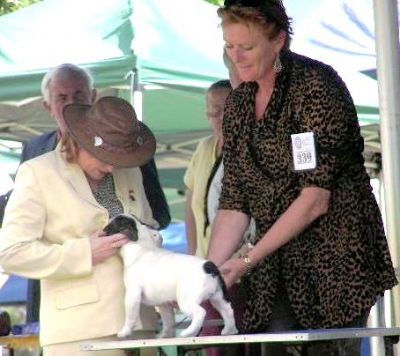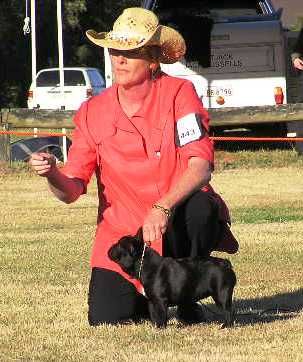 Ch. Pendragan Cardinal Sin. Pendragan Gimmie Gimmie. Ch. Daccord Lafayette.
Mattisse Margot La Verne
---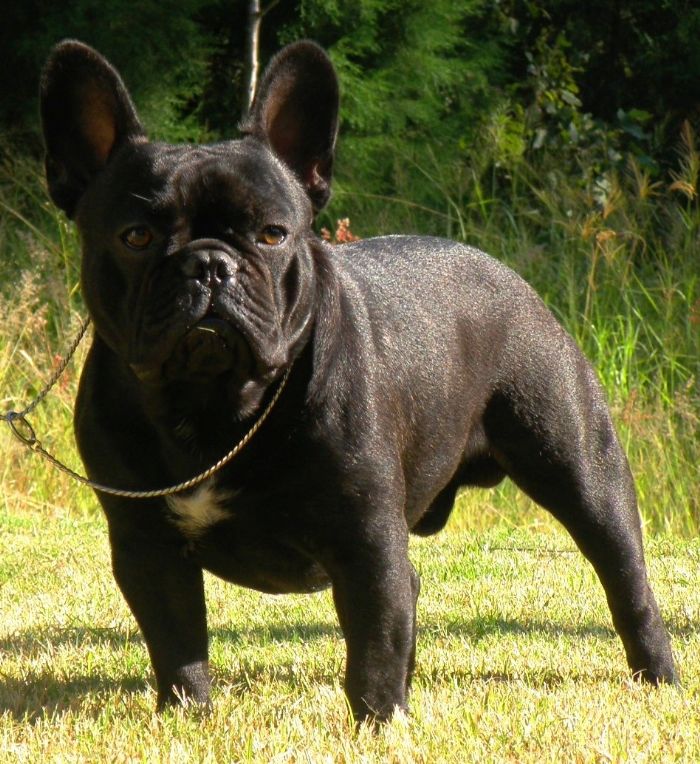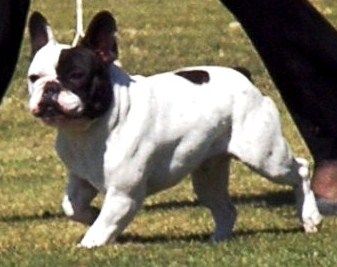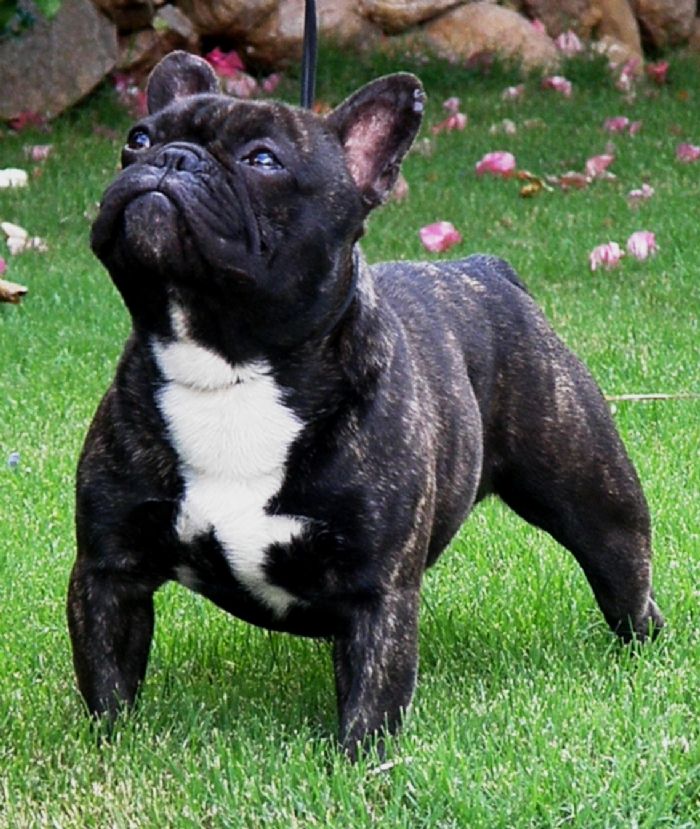 Ch. Daccord Montmartre. Grand Ch. Pendragan Ell Bent. Ch. Feniton Fin McCool (Imp UK).
Ptolemy Bendar Finn
---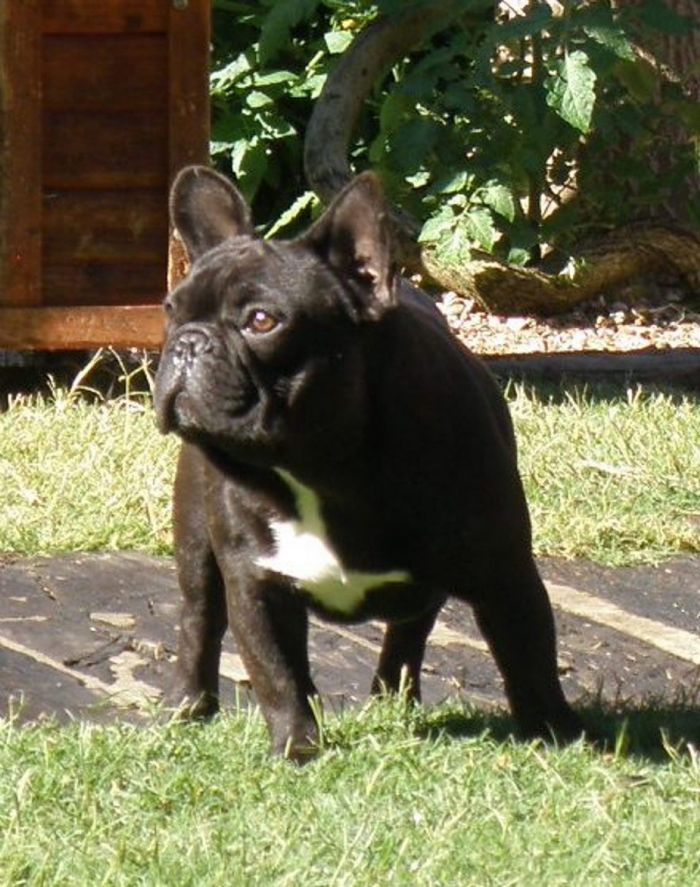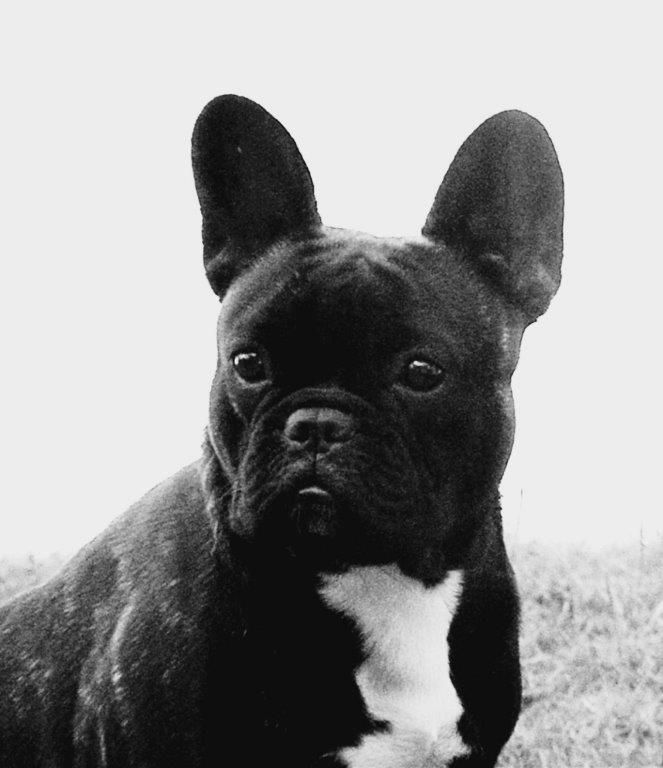 Ch. Ouioui Burning Down The House. Ch. Ouioui Eyes On The Road Ouioui Oh So Cool.
Rhonda.
Arson Rhonda Cool
---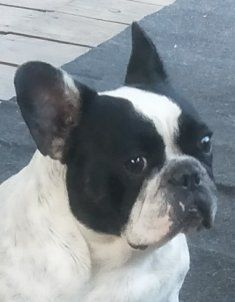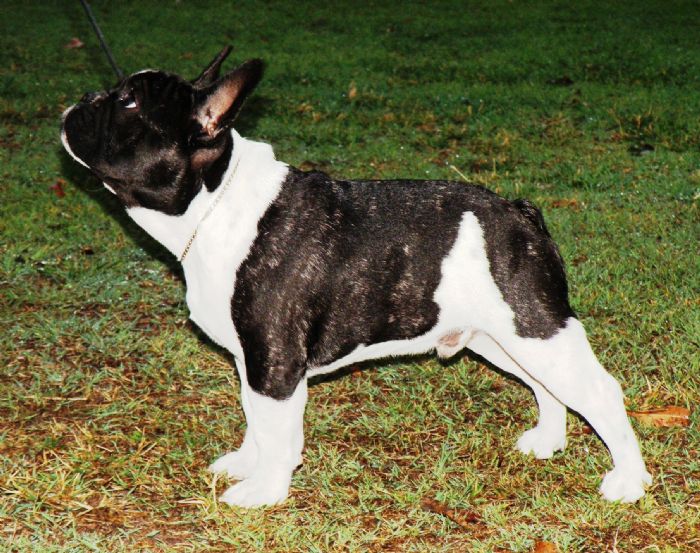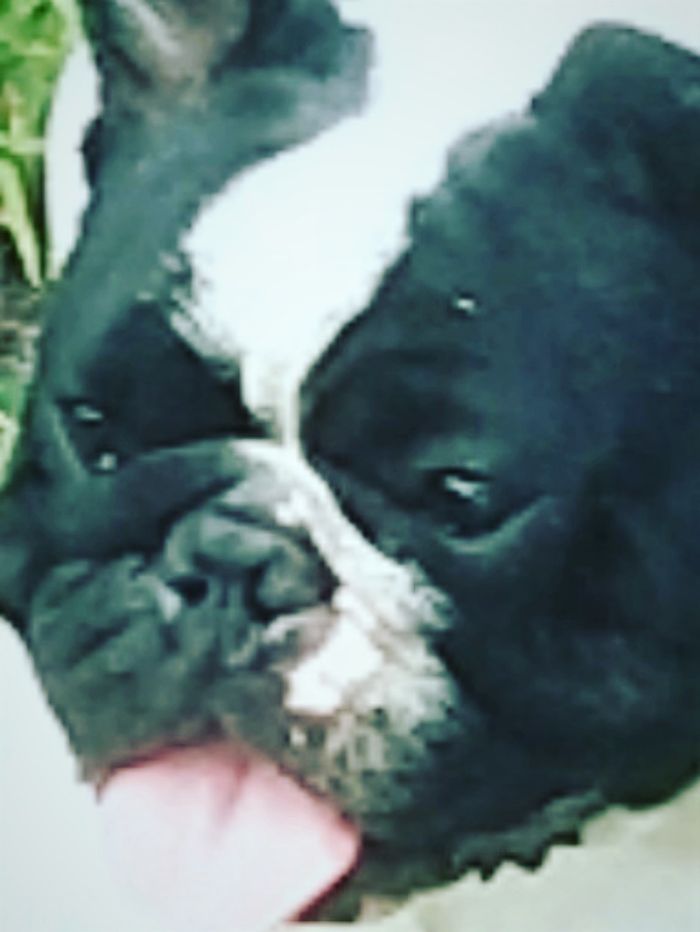 Ouioui Madrigal. Ouioui Love The One Your With. Ouioui Son Of A Gun.
Madrigal Toulouse Gunna
---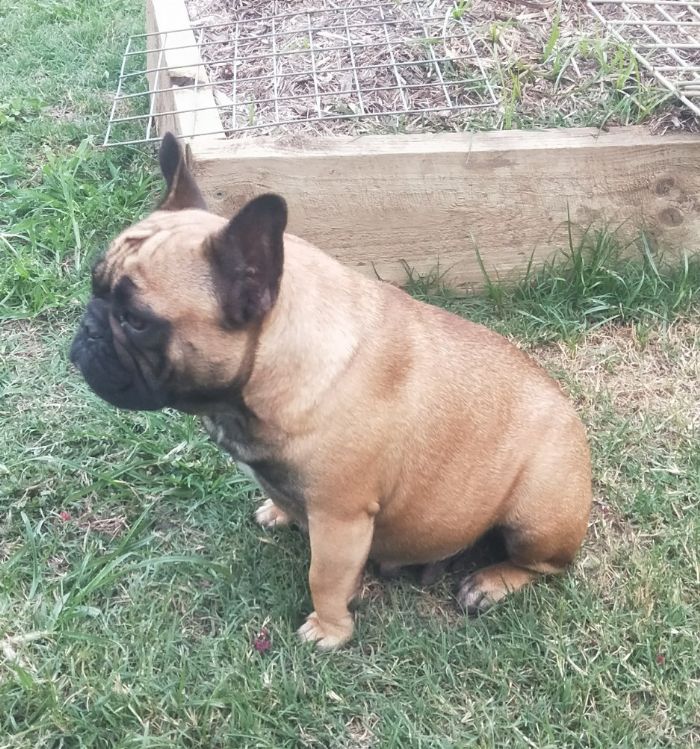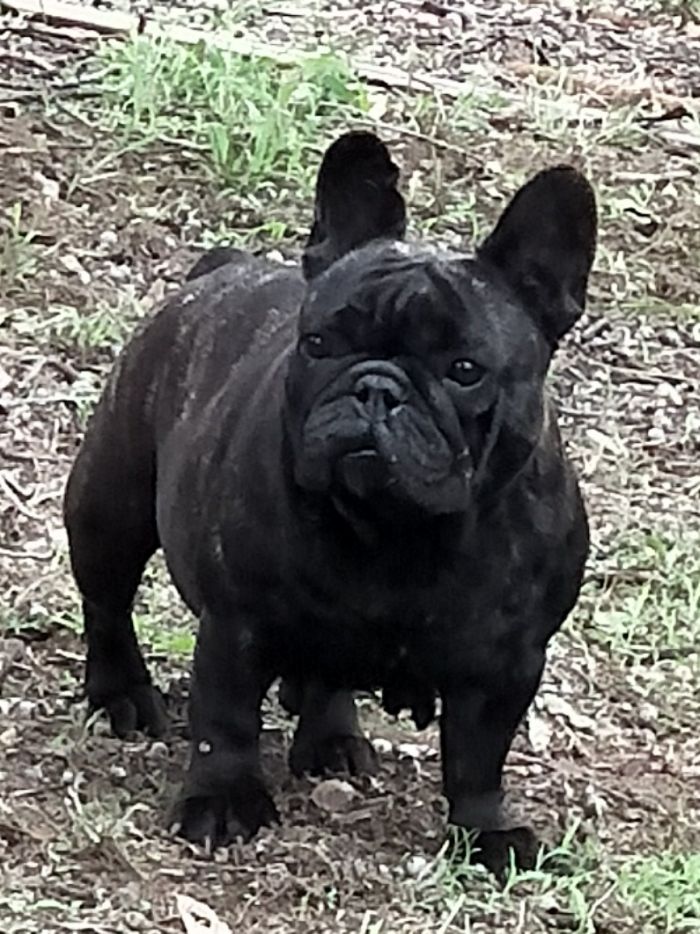 Ouioui Barbie Lets Go Party. Ouioui I Put A Spell On You. Ouioui Moulin Rouge.
Barbie in pup. Circe in pup. Rou.
---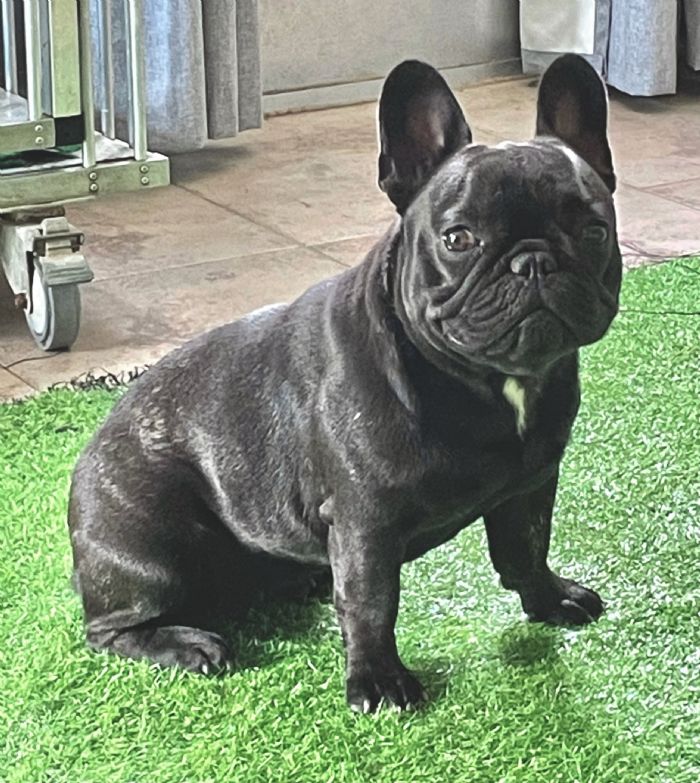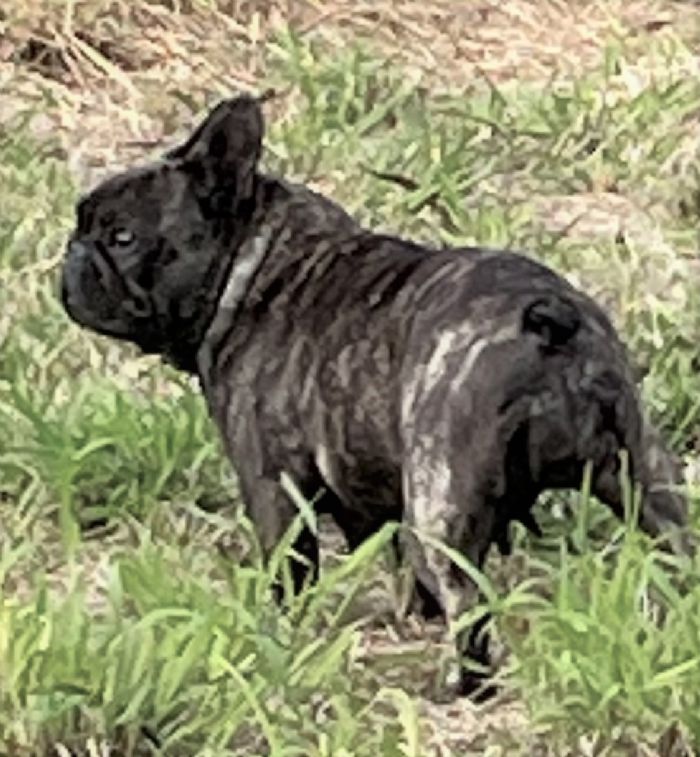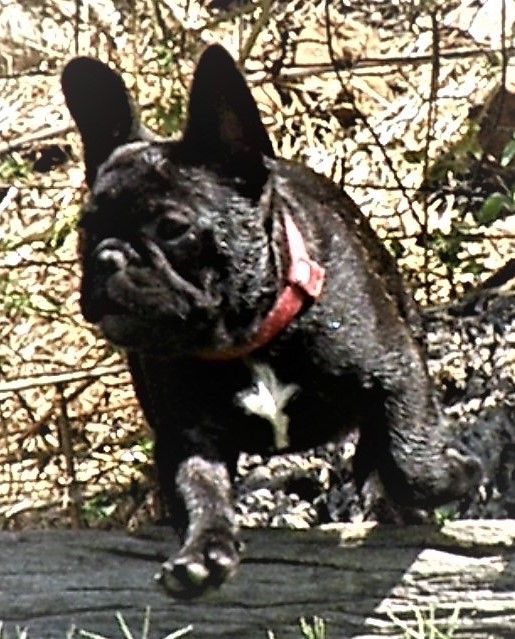 Ouioui Charmed Im Sure. Ouioui Paper Doll. Ouioui So Cool In Pink.
Circe Dolores Pink
---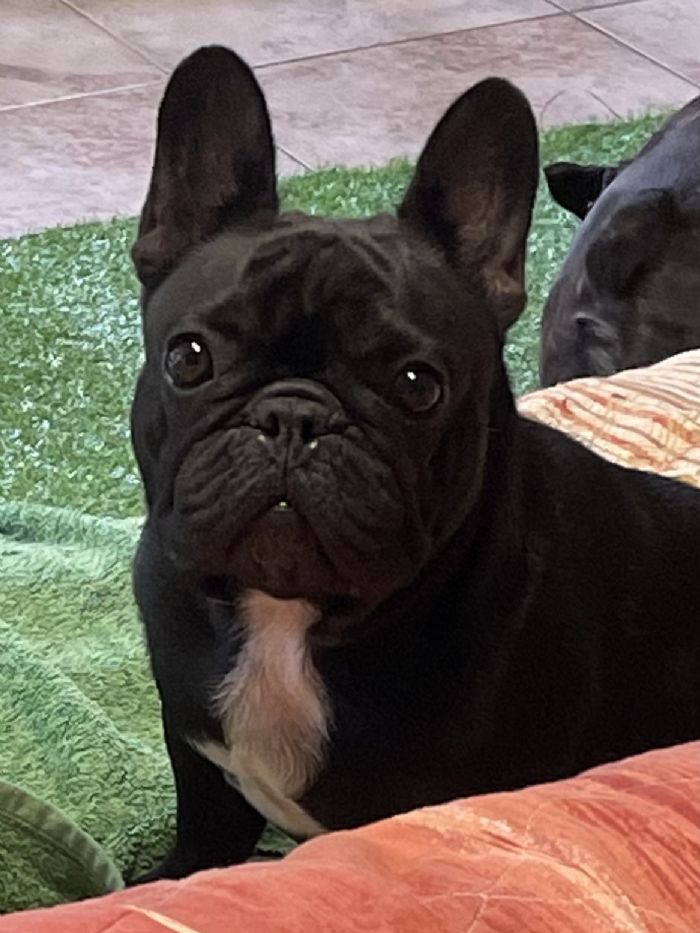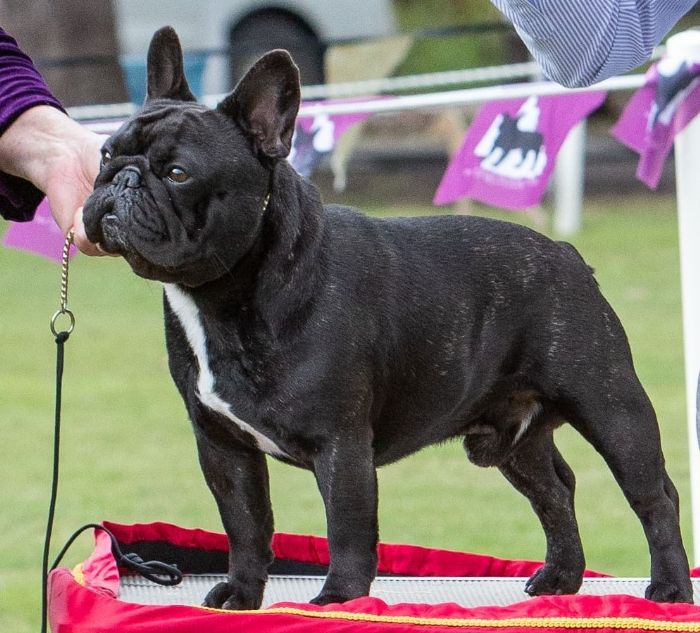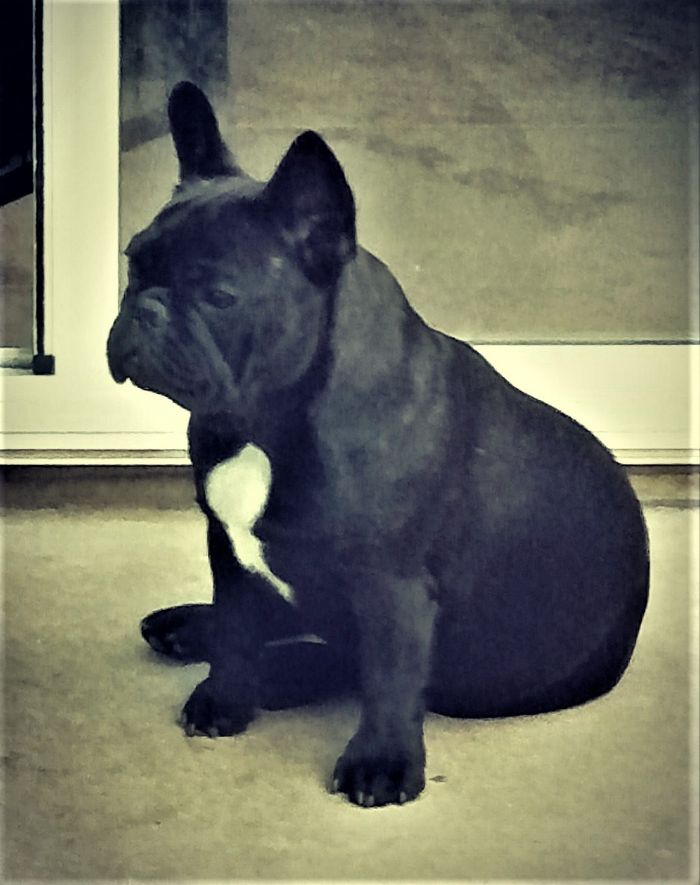 Ouioui Now Your Talking. Ch. Ouioui Keep The Change. Ouioui Made To Order.
Gabby Markka Madeline
---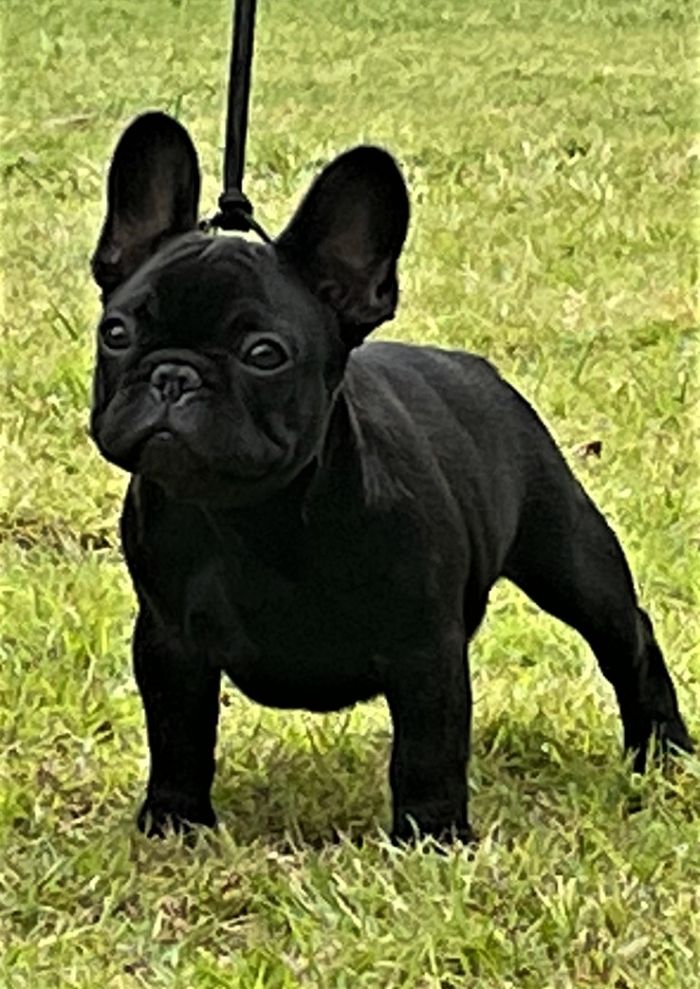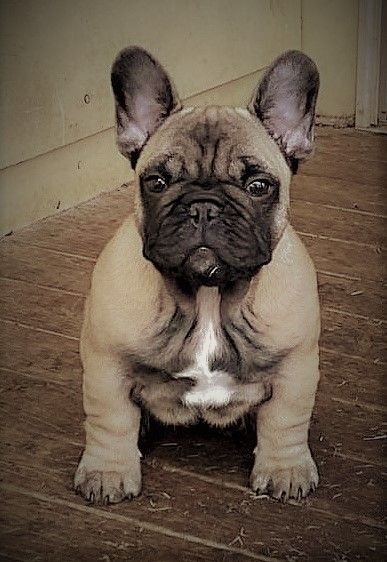 Ouioui O Behave. Ouioui The Real Deal. Ouioui Walk This Way.
Bee Bee Dee Dee Wayl
---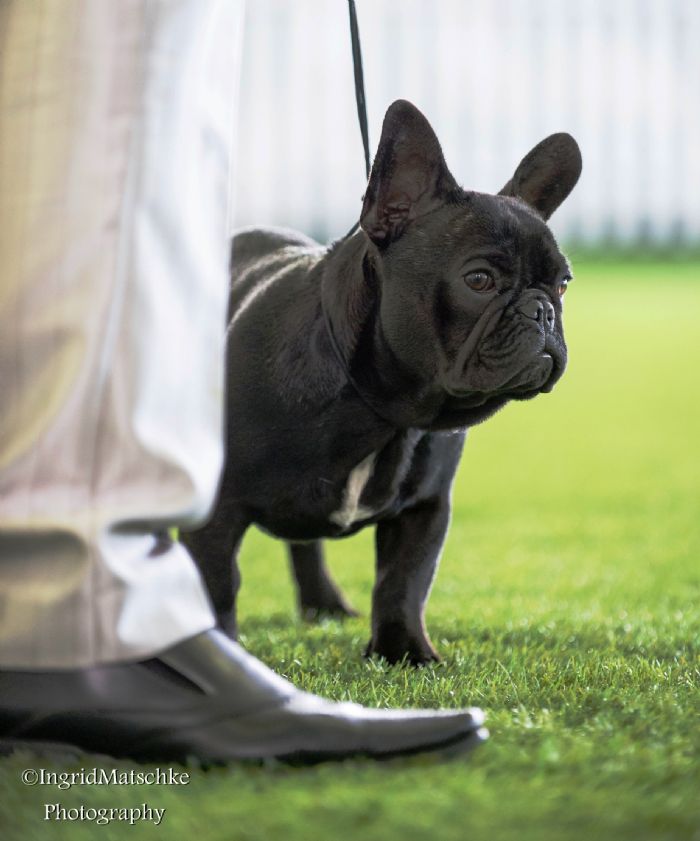 Ouioui Man On Fire.
Denzel
---
Our dogs are from some of the best lines that have been imported into Australia by ourselves and others. All our breeding dogs and bitches have their spine and hips x-rayed to assess their suitability for breeding and a full DNA profile for genetic diseases.
Puppies are clear of genetic diseases that can be tested for.
For stud or puppy enquiries please contact us to see when we are breeding next or click on Latest News page for updates.
Member of
Dogs Qld
French Bulldog Club Qld.
Kind regards
Jenni Cameron
Contact Details
Jenni Cameron
Brisbane Valley-Brisbane, QLD, Australia
Email :
[email protected]