Dog boarding facilities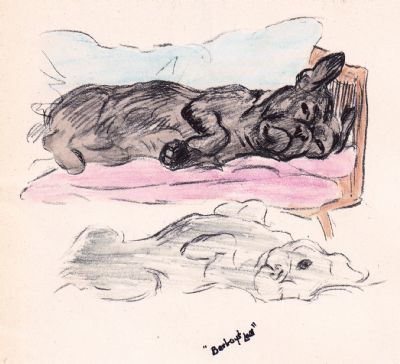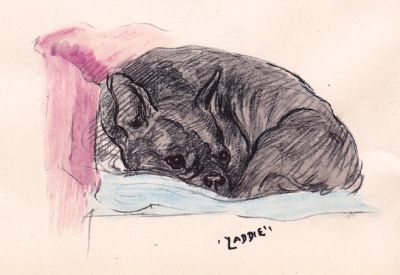 Boarding facilities for the brachycephalic (flat faced) breeds that puts your mind at ease.
People that don't own a flat faced breed roll their eyes when we say our dogs have temperature controlled accommodation all year round.
We are the owners of several french bulldogs and have first hand knowledge and understanding of the care needed for the flat faced breeds.
As our Frenchie numbers at home grew steadily and are still growing, it became impossible for all of them and us to live in the house together. Not wanting to house our dogs in a kennel-like situation with concrete runs and wire, we built 3 special doggie houses for the comfort of all dogs and our piece of mind.
We have designed and built accommodation and yards specifically for the Frenchies.
Our boarding facilities are available to these breeds and also their doggie "home companions" all year round. Sorry no cats.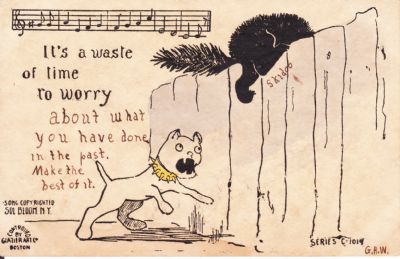 When owners need specialised care
You will get a personalised visit for your frenchies here. If Lem and I feel some dogs would do better in our family room for one-on-one attention eg. an anxious dog, an older dog, the very young or convalesing dog then that's what will occur. Most boarders are city dogs, so a chance to holiday in the country and enjoy the freedom and space.We're dog people so there's no problem fitting in with a dogs needs.
Registered Kennel
We have a registered kennel (Licensed/Registration Permit No. K02/0006) that has a yearly inspection for compliance.
All floors are hygienically cleaned tiled areas so their are no animal smells ever.
A split system for cooling and heating maintains a comfortable temperature all year round for all dogs.
Fully screened windows and doors so no access to toads and biting insects.
Radio or TV 24 hours a day for white noise

.

We have a day room specifically for feeding dogs in, grooming and a hang out place during the day for those that like to flop on the lounge in air conditoned comfort. All dogs at meal times

are fed separately so they can eat at their own pace. Meal time consists of a quality dry food. Owners can bring their pets food if they wish to avoid abrupt diet changes.

Regular grooming occurs as needed.

Hydro bathing during extended stays and before your pet/s leave.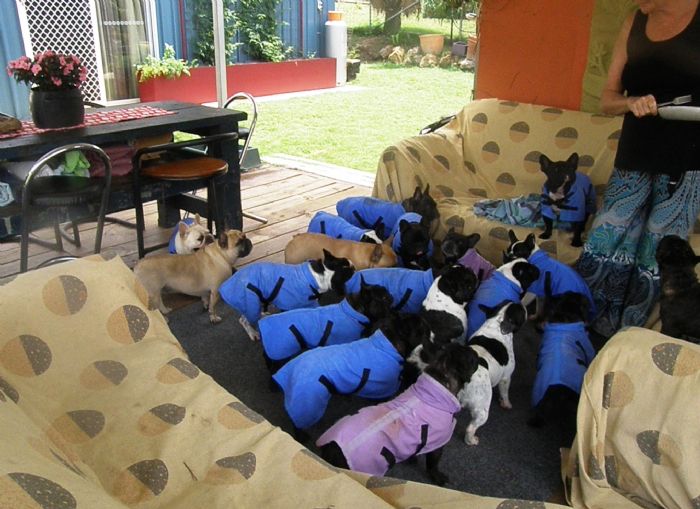 Owners will be asked questions re your pet's health so we are aware of previous injuries and ailments that may influence the care, exercise and surroundings for your pet during their stay. Owners leave their pets with us at their own risk. Every attempt has been made to provide a safe environment during there stay.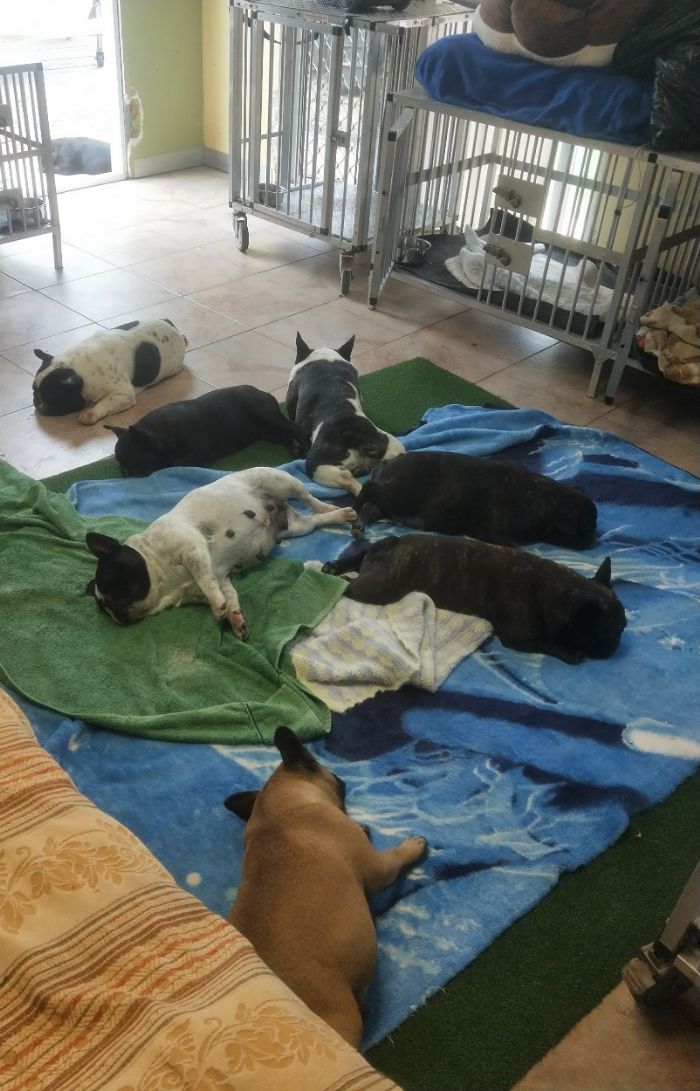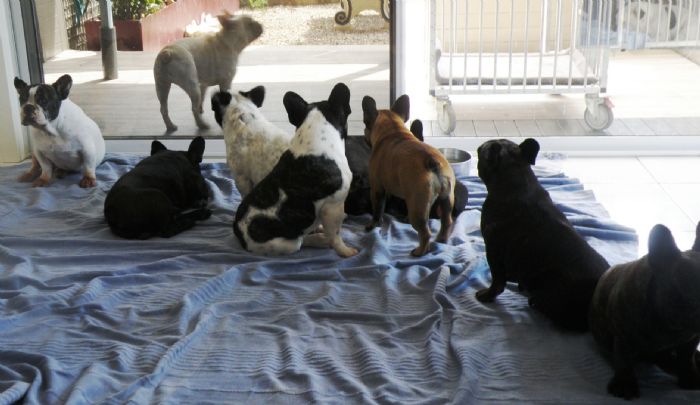 A flea/tick control program for your pet/s will be required before they arrive as we have a flea free zone here. We never have fleas. All dogs need to be up to date with their vaccinations (this includes kennel cough), heartworm treatment and wormed. We ask this of everyone so the health and well being of all dogs on site is maintained.
Our home, is not a kennel/pound experience. We invite your frenchie and home companion/s dog to share our home.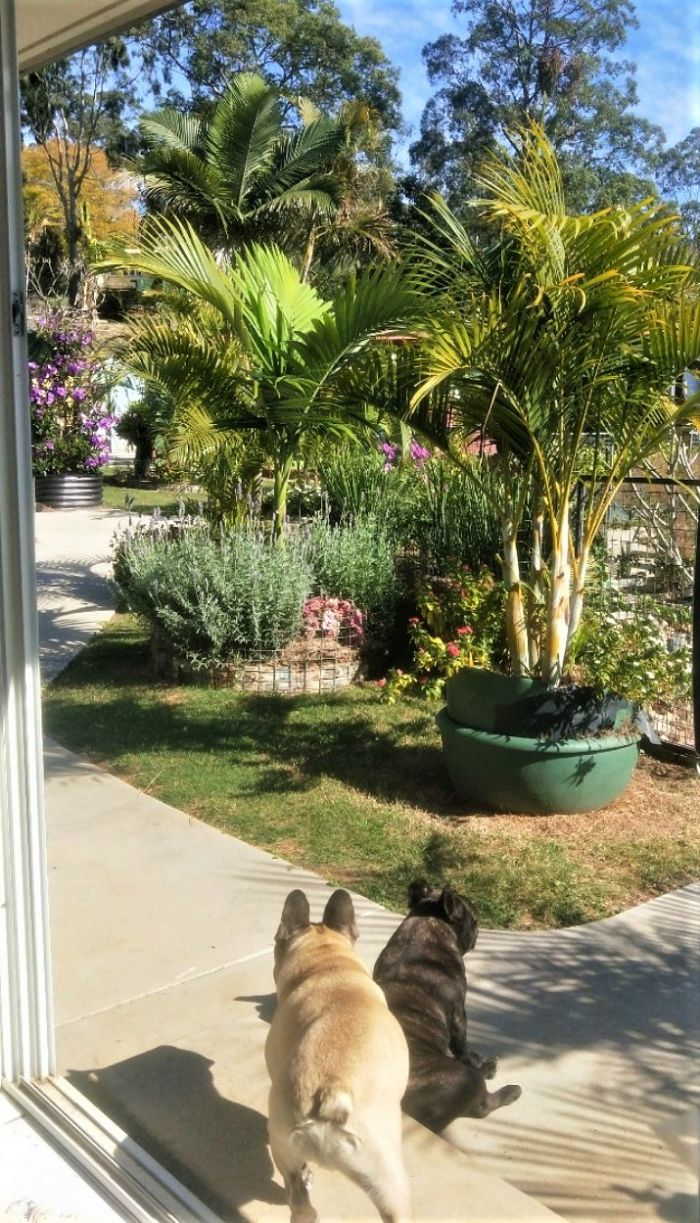 Two new boarders to the Ouioui family. Old guy Frankie stayed in the family room and accessed the yard at will.
Frenchie's are not a kennel care dog. Our dogs love to meet new dogs they are very socialble. All dogs are treated as our own. Be prepared for your frenchie to sleep the days away on return home as they have a very busy schedule here with play mates.
Lem and I have created a fabulous place for all dogs to enjoy. It's a fulltime job keeping up a yard with multiple dogs running through garden beds and such.Relaxing surrounds and plenty of shade for the hottest part of the day, air conditioned housing. Our dogs and the visiting dogs enjoy the same facilities and each others company. No boredom.
View our page and photos "A good time for all", our boarders spent their days playing.
Please email us for information regarding fees.
Contact Details
Jenni Cameron
Brisbane Valley-Brisbane, QLD, Australia
Email :
[email protected]